Collective Campaign for Peace (COCAP), Bagmati Province Secretariat Office Hetauda, have recently organized a awareness raising program in Cervical and Breast Cancer under the framework of social protection. We are pleased to share that our recent awareness program at Manahari RM Ward No. 7, Makawanpur, on September 23, 2023, was a resounding success.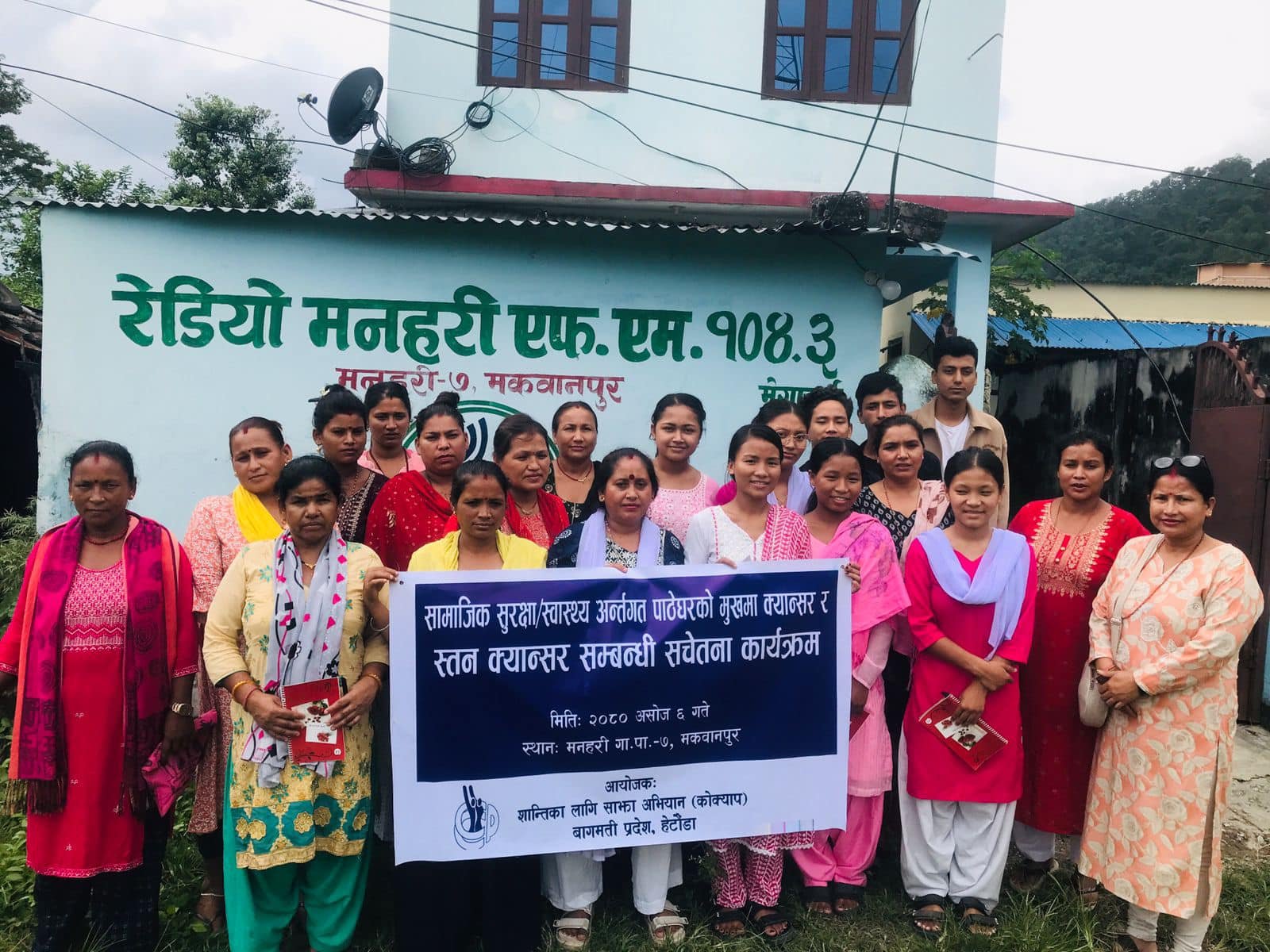 Educate participants about Cervical and Breast Cancer within the framework of social protection laws.
Inform attendees about the free-of-cost services provided by the Nepal government.
Promote healthy lifestyles to lower the risk of these cancers.
Advocate and encourage the use of medicines and vaccines for cancer prevention.
This enlightening event was led by Ms. Shanti Devi Thakuri, A.N.M. of Manahari RM hospital, and chaired by Ms.Bimala Gopali, Convenor of the Manahari RM Human Right Defender Committee.
Our sincere gratitude goes out to all the participants who actively engaged in the program, including women's groups, with a special focus on those aged 20-40. The support of local residents, COCAP staff, and volunteers was instrumental in making this initiative a success.
We continue our mission to create awareness and promote good health within our community. Together, we can make a difference!