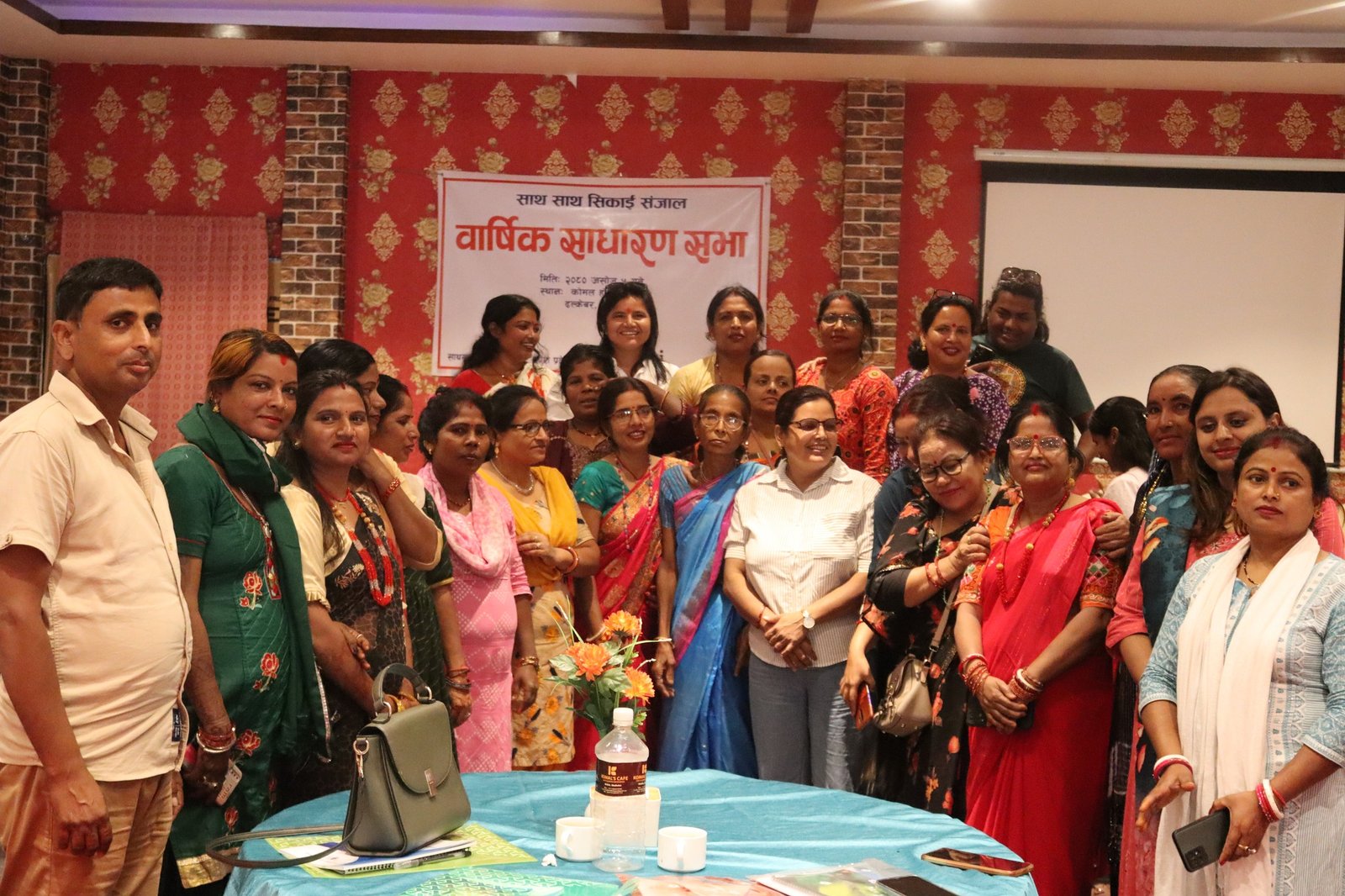 "
Collective Campaign for Peace(COCAP)
, in collaboration with the Peer Learning Network, organized a full-day Annual General Assembly on September 22, 2023, in Dhalkebar, Dhanusha district, Madhesh, Nepal. The event was attended by 51 participants representing various stakeholders, including the Madhesh Provincial Constituent Assembly, District Coordination Committee, members of the Madhesh province parliament, District Attorney's Office, local representatives, Human Rights Commission, police personnel, human rights-related organizations, and media representatives.
The opening session of the Annual General Meeting (AGM) was chaired by Renu Karna, who serves as the chairperson of the Network. Ms. Babita Kumari Raut Ishar, Deputy Speaker of the Madhesh Province Assembly, was the chief guest and formally inaugurated the session by adding water to the flower vase.
The session also had several distinguished guests, including Ms. Jibachhi Devi Yadav, a member of the Madhesh Province Parliament; Mr. Raj Nandan Mandal, Chief of the District Coordination Committee in Dhanusha; Mr. Kishori Shah, Deputy Mayor of Janakpurdham Sub-Metropolitan City; Ms. Rekha Dutta, representing the Human Rights Commission in Madhesh Province; Mr. Yubraj Dahal from the District Attorney's Office in Dhanusha; Mr. Raj Kishor Shah, an Inspector at the Area Police Office in Dhalkebar; and Mr. Puspa Bhusal, Chairperson of COCAP. They extended their congratulations on the Peer Learning Network's continued success and expressed their wishes for the fair and honest promotion and protection of human rights by human rights defenders.
Furthermore, the concerned authorities showed their commitment to playing essential roles in safeguarding Women/Human Rights Defenders in Madhesh Province and offering support in areas where it is needed.
The second part of the meeting involved the presentation of progress reports by provincial and district chairpersons from all eight districts. They discussed key accomplishments, success stories, best practices, cooperation with other stakeholders, difficulties encountered, and plans for the future. Mostly, they shared their experiences handling various human rights cases while being Women/Human Rights Defenders and building trust within the community.
Finally, COCAP engaged in discussions regarding the introduction of the next stage of the Peer Learning Project. These discussions covered the project's approach, suggested activities, annual planning, and strategic considerations.